Flipping the Script on Pelvic Pain During Pregnancy with Dr. Sinéad Dufour
Dr. Sinéad talks about the myth that relaxin is the cause of pains in your pelvis and how we can better approach pain in general during pregnancy. So whether you're a clinician or currently pregnant and wanting to improve your pain. I know, you'll find this episode intriguing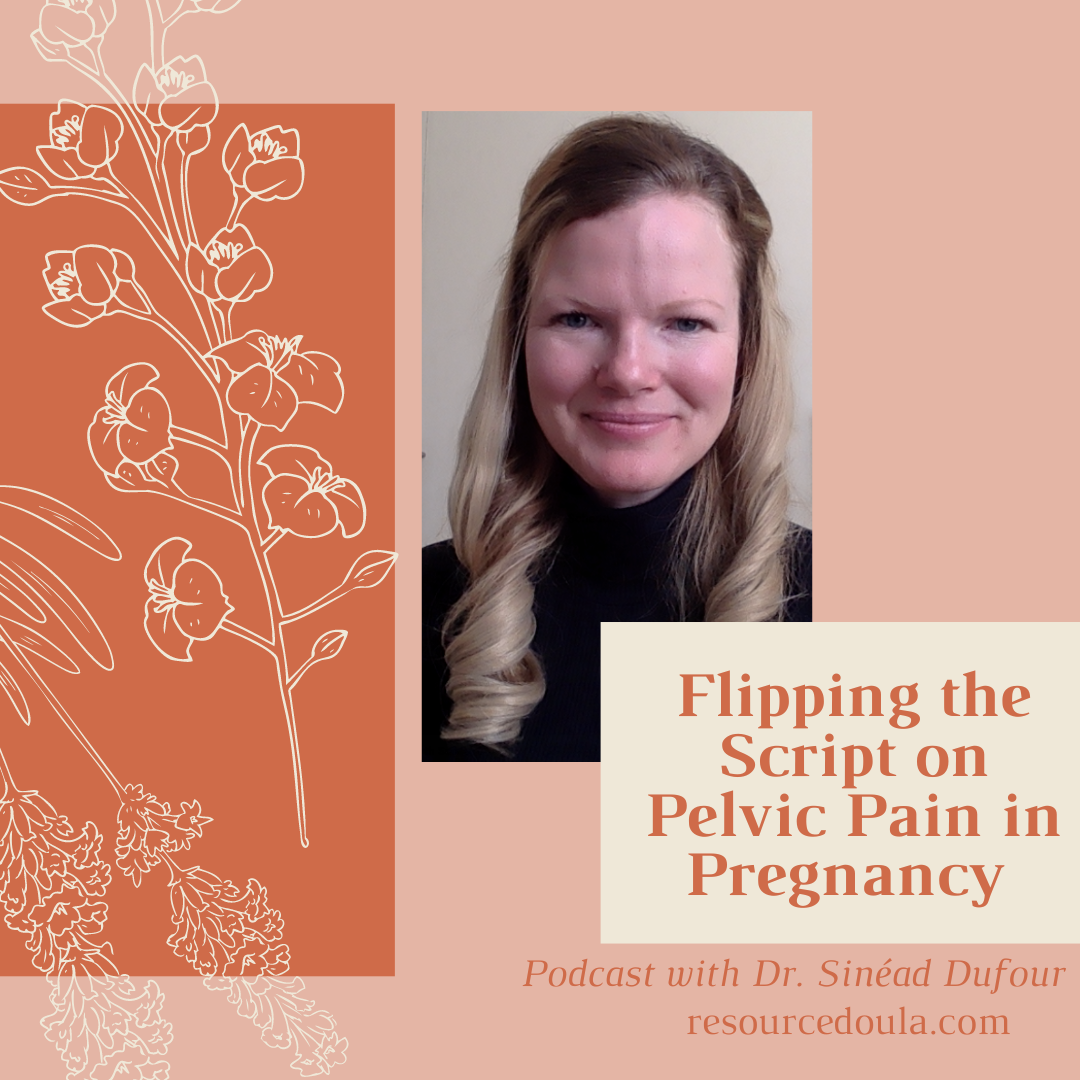 Show Notes
On today's podcast. I chat with Dr. Sinead Dufour about her work surrounding pregnancy related, pelvic girdle pain. And if that sounds complex, don't worry. All it means is pain in your pelvis during pregnancy or into the first year postpartum. We talk about the myth that relaxin is the cause of all of these pains in your pelvis and how we can better approach pain in general during pregnancy. So whether you're a clinician or currently pregnant and wanting to improve your pain. I know, you'll find this episode intriguing
You're listening to the Resource Doula Podcast, a place where we provide information to help you make informed healthcare decisions for yourself and your family.
Resources Mentioned
Research Article by Sinéad and colleagues
Sinéad's #1 Tip:
"I want people to know that pregnancy related kind of aches and pains is very different than pregnancy related pelvic girdle pain. So it's important that people kind of understand that outta the gate. So that way if you self-identify yourself in this now umbrella of pregnancy related pelvic girdle pain, now where this, in this nociplastic pain, you can immediately understand you need to go to someone to get some guidance and some help. Ideally, someone who has some understanding and pain science. It doesn't even matter if they don't even live in your same country because most of this care can be delivered really well virtually. Sometimes you'll only need one or two consultations with a skilled person to be able to kind of figure things out and get on track."
Connect with Sinéad:
Please remember that that what you hear on this podcast is not medical advice. but remember to always do your own research and talk to a trusted provider before making important decisions about your healthcare. If you found this podcast helpful, please consider leaving a 5-star review in your favorite podcast app, it helps other people find the show. Thanks so much for listening!
Come say hey on social media:
Resource Doula Podcast Youtube: @resourcedoula
Sign up email newsletter: https://trainat.li/emails
Snag your free download here: The Mindful Mama's Guide to Moving better: 5 exercises you can seamlessly integrate into your busy day: https://trainat.li/field-guide