Trust Yourself and Trust Your Baby with Doula Educator Laura Nance
On this episode, I chat with Laura Nance about what type of support and education is best if you're going through the motherhood transition and her experience as a doula trainer for the last 20 plus years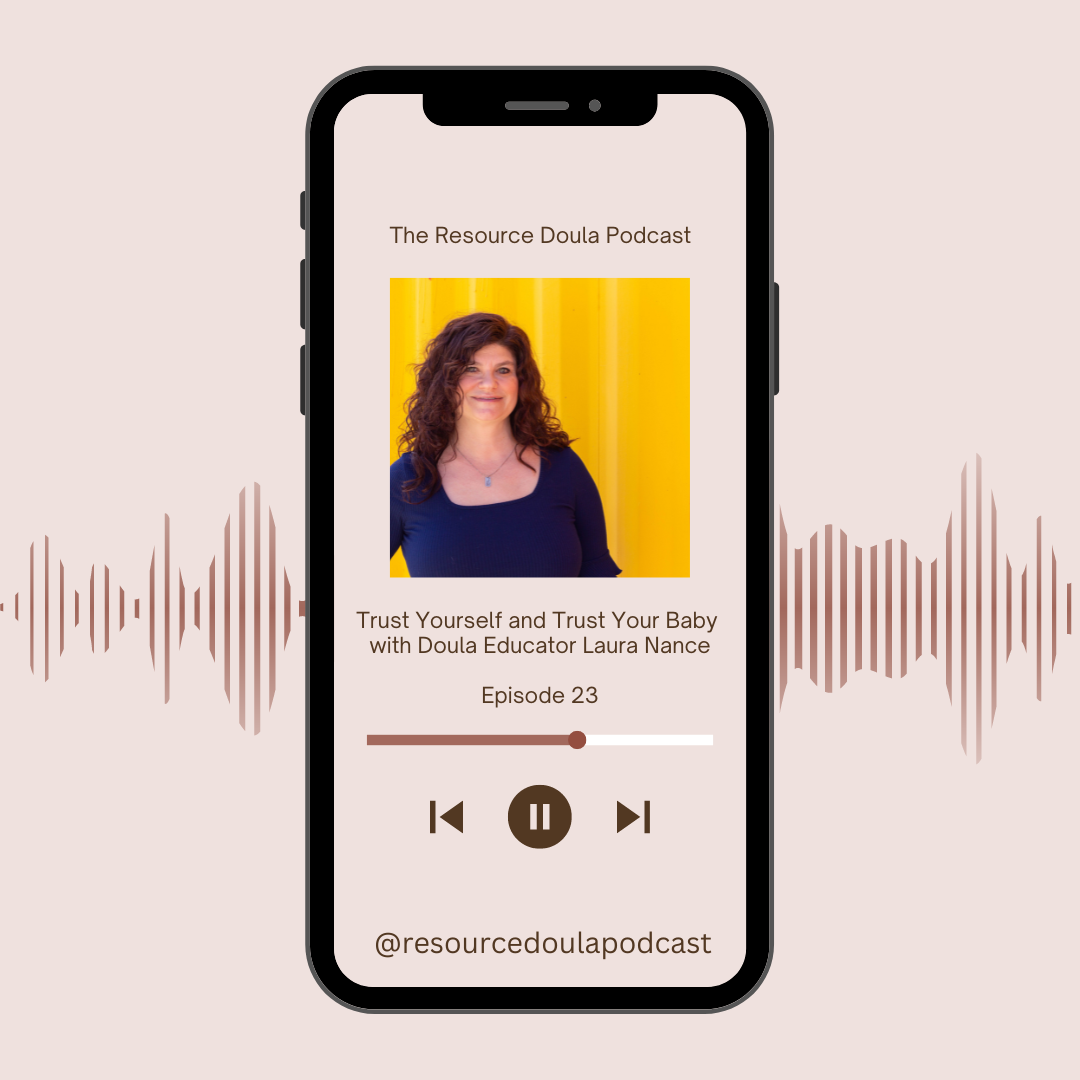 Show Notes
On this episode, I chat with Laura Nance about what type of support and education is best if you're going through the motherhood transition and her experience as a doula trainer for the last 20 plus years
You're listening to the Resource Doula Podcast, a place where we provide information to help you make informed healthcare decisions for yourself and your family.
Resources Mentioned
For moms:
For professionals:
Laura's #1 Tip:
"For clients, for families that are pregnant or having babies, my one piece of advice is dig deep and listen to your intuition, trust yourself, and then also really trust your baby. It's a relationship that's going to last, forever. So start that relationship really, really young where you have this relationship of trust between the two of you. And it pays often and is pretty cool when you can have older kids that still trust you. So start at a young age."
"For professionals, I would just say be yourself as an educator or a doula and don't be afraid to really jump in there and do it. If you have a passion for it, jump in and do it, but then do it as yourself. A lot of times when I train people, a lot of times people become a doula because they had a doula, and they love their doula, but then they kind of try to be their doula. Follow your passions and be yourself as a doula or an educator because people are going to be attracted to you for you. But if you're trying to put on somebody else, you're gonna struggle with that because you're not going to be as natural with people are going to pick up on that."
Connect with Laura:
Email Laura: Laura@forloveofbaby.com
Please remember that that what you hear on this podcast is not medical advice. but remember to always do your own research and talk to a trusted provider before making important decisions about your healthcare. If you found this podcast helpful, please consider leaving a 5-star review in your favorite podcast app, it helps other people find the show. Thanks so much for listening!
Come say hey on social media
Trainer Natalie's Social Channels:
The Resource Doula Podcast Social Channels:
Instagram: @resourcedoulapodcast
Resource Doula Podcast Youtube: @resourcedoula
Sign up email newsletter: https://trainat.li/emails
Snag your free download here: The Mindful Mama's Guide to Moving better: 5 exercises you can seamlessly integrate into your busy day: https://trainat.li/field-guide